Motion Activated Home Security Drone
Everybody has cameras and doorbells. But what's the future of home security?
It's named Sunflower, a fully autonomous drone that uses sensors to look after your property from above.
"First are the sunflowers, that's what we like to call them," Dusan Zivkovic told me. He was operating the system from a rented home on the outskirts of Las Vegas during CES.
"They're actually motion sensors that detect motion and vibration. They can distinguish between people, animals and vehicles."
If one of the sunflowers senses motion or noise, it sends a warning on the homeowner's monitor or mobile device.
'Let's presume we want to see what's going on, we may opt to launch the drone,' Zivkovic told me before the robot, The Bee, appeared from a plastic box in the backyard.
The bee launches from its hive and flies to movement or action.
You should screen the camera, swipe right and left, zoom in and zoom out and get a clearer picture of what you want to see.
The homeowner does not manually control the drone, it flies automatically to the area where movement or motion was observed.
I attempted it, scaling a backyard fence.
Once the homeowner sees what's happening in the live footage, they will easily alert authorities, provided the bad guy doesn't get afraid of the drone closing in on him.
Once the homeowner is confident that things are all right, the drone flies back to its base station, lands inside, and the hive locks, shielding it from the environment.
Once the drone is back in the hive, it is automatically recharged which, according to the Sunflower Labs website, takes 25 minutes.
When you order a Sunflower system, you find your home address on a map, choose your coverage area and where the drone and sensors will go. Sunflower Labs hopes to ship the first units later this year. The cost is just under $10,000.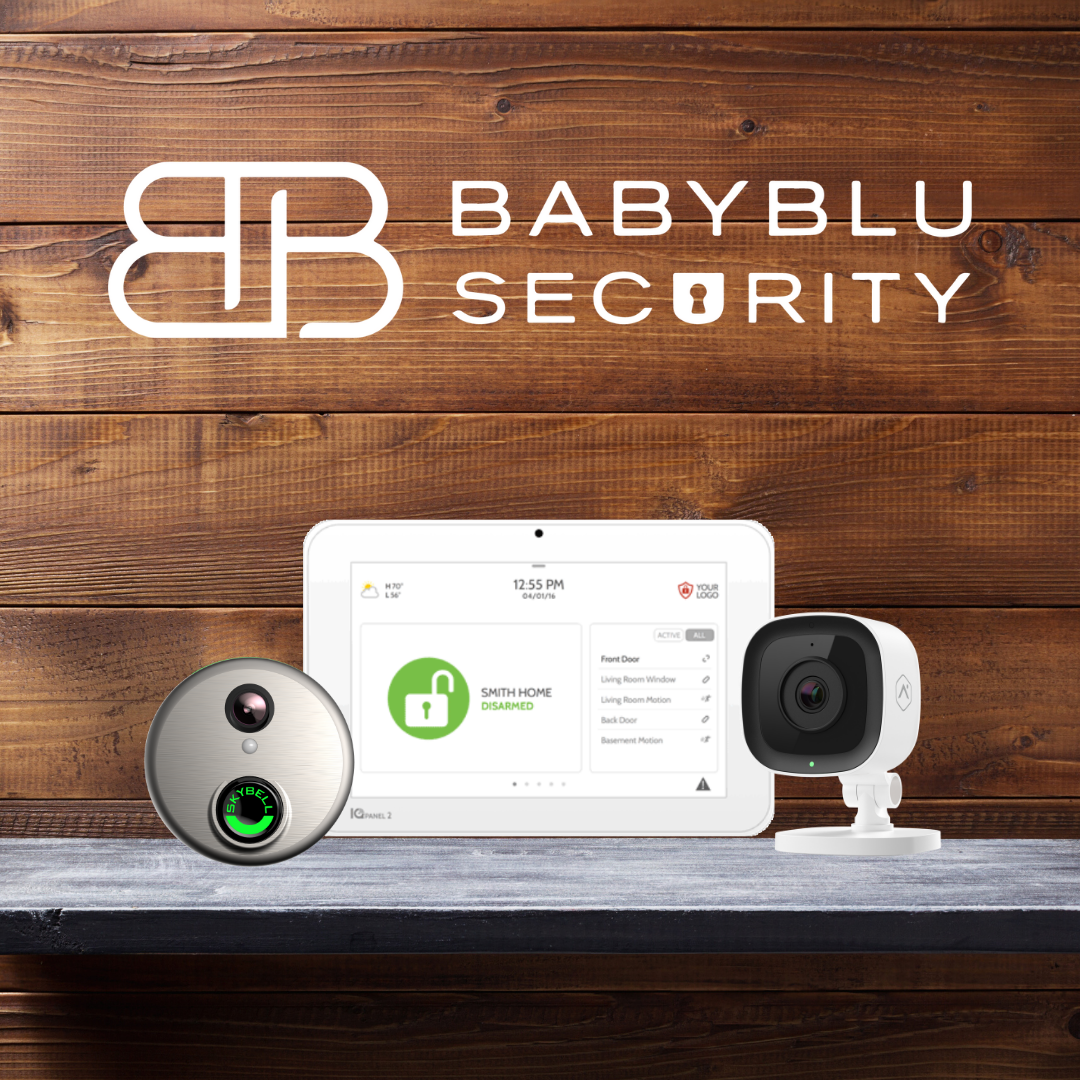 Looking for a most cost effective way to protect your property? BabyBlu Home Security can help you with just that. Our top of the line security systems are paired with industry leading alarm monitoring and give you the best chance of nabbing the burglars red handed. Call us today and ask about our daily specials!